Op-ed: 'One Wasatch' would show that Europe got it right 
By J.F. Lanvers – Published: October 19, 2014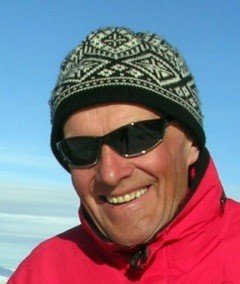 Almost 30 years ago, when I decided to make Utah my home, I was struck by certain similarities between the Wasatch mountains and "Portes du Soleil," a major ski interconnect weaved around Morzine, the French ski town where I grew up in the Alps. Even though it boasts more than 200 ski lifts, like Courchevel and the Three Valleys, this huge area was never planned to be interconnected.
It just developed on an idea from Jean Vuarnet, the hometown Olympic Champion, who back in the '60s thought it would be neat to link neighboring ski resorts on either sides of the French and Swiss border.
Just like here in Utah, many residents became concerned when the idea began circulating. Fears like scarring the region's natural beauty, homogenizing the communities, overrunning the mountains and benefiting some resorts at the expense of others, developed like we hear them around us today. As always, change brings reticence and this wasn't any different in the Alps. For a while, Vuarnet's ideas were demonized and it looked like his dream would never turn into reality.
Swiss and French, all of these resorts were drastically different and the singularity of each one, whether it would be their character, their architecture, their ambience, their respective lay of the land and their ski runs, contributed to create a collection of picturesque spots that culminated into an experiential value greater than the sum of its parts. That rich experience wasn't just for the visitors to enjoy, but also, and not least, for the locals to discover.
In fact, their appreciation soon became a healthy addiction. With a day ticket or a season pass that offered access to the whole interconnect, locals discovered new vistas, unsuspected spots that could never be envisioned from the blind side of a valley, different folks, various hospitality styles, all the way to different culinary twists they could sample at lunchtime. Just like in the Utah's Wasatch, deep valleys created formidable barriers that isolated communities and did not permit an expansive experience and all the wealth of sharing that come with it.
Soon, folks who were content to go up and down the same hill, discovered a whole new world of recreation, and once it became revealed to them, there was no way they could simply go back to that single hill and feel whole again. Sure tourists could do the same, and while they did venture a few times into the full expanse of terrain during their week stay, it's the locals, in the end, that benefited the most because they had the entire season to sample and enjoy their limitless playground.
The attractiveness of the concept brought more jobs and increased business opportunities to the permanent population. It also created a true synergy in terms of economic benefits, infrastructure and improvement the entire community could tap into and be proud of. In fact it was more the enhancement of the quality of the ski experience than the number of visitations that became the ultimate benefit of linked resorts. Today, after 40 years of interconnected ski life, the economy of my former hometown remains incredibly strong while the rest of Europe struggles.
Living in Summit County, I'd love to ski Snowbird or Solitude more often, but the winter drive makes it unpractical, and I am sure the reverse is true for Alta or Brighton's local patrons. So today, when my European friends visit me, their first question is why these three valleys that converge in one perfect spot are still not linked. I shake my head, smile and say: "Look, the country that put man on the moon and that gave GPS and Internet technology to the whole world is still figuring that one out!"
The good news is that the recent plans to link Park City and Canyons will crack open the door of enlightenment and soon give Utahns a glimpse into the connected future of two large ski areas. Many will finally ski in a place they just heard about and this initial opening between these two resorts will shine such a bright light that skiers and riders will want to see it spread farther, and sooner rather than later.
Born and raised in the French Alps, J.F. Lanvers has lived in Park City for 24 years and is an avid outdoor enthusiast.
http://www.sltrib.com/sltrib/opinion/58530387-82/ski-resorts-became-french.html.csp