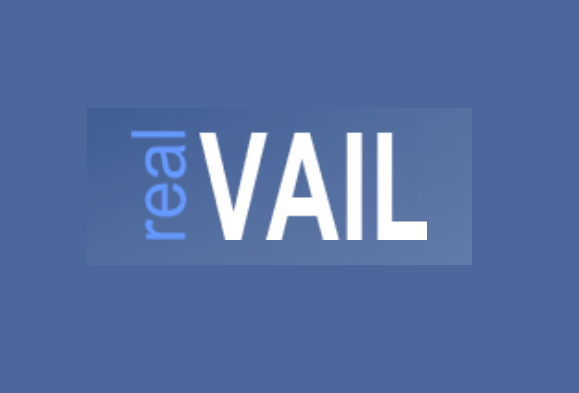 Vail's Park City/Canyons deal ushers in Era of the Interconnect
Today's announcement of Vail Resorts' $182.5 million deal to buy Powdr Corp's Park City Mountain Resort and connect to its neighboring Canyons Resort gives a huge boost to Utah's One Wasatch plan to connect seven ski areas accessed by one lift ticket.
Besides being the first link in the network, the Park City/Canyons connection alone will create a 7,000-acre-plus ski complex that will immediately rank as the largest in the United States once the lifts are in place by the 2015-16 ski season (pending government approvals).
But One Wasatch – a concept announced last spring by trade association Ski Utah and endorsed by all seven resorts – would create an 18,000-acre, 100-lift interconnected complex that would rank among the great ski networks in the world.
With six relatively simple lift connections, One Wasatch would link Park City/Canyons (more than 7,000 acres) and Deer Valley (2,026) in the Park City area to Brighton (1,050) and Solitude (1,200) in Big Cottonwood Canyon and Alta (2,200) and Snowbird (2,500) in Little Cottonwood Canyon.
Six of those seven resorts (excluding Canyons) are already part of the Ski Utah Interconnect, a guided $325 backcountry experience that can be done with standard alpine equipment. One Wasatch would add Canyons and connect all seven with lift access. No hiking necessary.
In fact, the seven ski areas mentioned are so close there's very little hiking required now, as I discovered when I skied the Interconnect in 2006. Touring between ski resorts and ski towns is a uniquely European ski experience, and to some degree will stay that way even if One Wasatch comes to fruition, because Utah's only real ski town on par with Breckenridge, Telluride, Aspen, Steamboat and Vail is Park City. Little and Big Cottonwood Canyons just contain ski areas.
Still, Utah will suddenly have a lot more to offer than "just" some of the best powder skiing on the planet. Besides serving up consistently deep snow a mere 35 to 40 minutes from Salt Lake City International Airport, the state will have a truly European-style interconnected alpine skiing experience that could make it a threat to Colorado's skier-day dominance in the United States.
Since hosting the 2002 Winter Olympics, Utah has seen its skier days climb from 3 million to 4 million a season, but that still pales in comparison to Colorado's 12 million skier days a season – by far the most in the nation. The One Wasatch concept is one that's been around for decades.
If bigger is truly better, however, a combined Park City/Canyons complex and eventually the One Wasatch interconnect will give Utah something Colorado can't compete with in terms of sheer acreage. The closest any Colorado resort can come to 7,300 acres is Vail's 5,289, which makes it the largest single-mountain resort in North America.
The largest ski complex on the continent is Whistler/Blackcomb – linked by an incredibly soaring gondola — at 8,171 acres. Vail Resorts could come close in Colorado if it were to someday link Vail with Beaver Creek (1,818 acres) – a complex that would total 8,107 acres.
But that interconnect remains a distance fantasy of Vail's founding fathers that would require a permitting miracle given the amount of public land involved, although at one point Vail did own the Meadow Mountain ski area (now a tubing hill) between the two resorts. Now it also contains the local Forest Service headquarters after Vail sold the property years ago. The town of Minturn also might have something to say about such a plan, although there are some advocates of a Minturn ski portal living in that funky old railroad town at the bottom of the Minturn Mile – a famous backcountry ski egress off Vail Mountain.
Environmentally speaking, I think lift-connected resorts make a lot of sense, removing cars from the roads and encouraging public transportation in general. Park your car for a week and get around on free shuttles and lifts. Better yet, take a shuttle from the airport and leave your car at home.
Telluride has just such a commuter gondola linking its truly classic ski town to the swanky real estate development of Mountain Village, and one resort complex in Colorado that could rival One Wasatch is Aspen.
Connect all four Aspen ski areas — Snowmass, (3,332 acres), Aspen Mountain, (675), Aspen Highlands (1,040) and Buttermilk (470) — and you'd have some of the best skiing on the planet linked up into a 5,517-acre complex. Of course, that's still just a little bit bigger than Vail.
But an Aspen interconnect would be a game-changer in Colorado, allowing people to stay in Snowmass Village and ski over to the quintessential mining-town-turned-ski-town of Aspen and vice versa. That's what's really attractive about interconnects for the average tourist. It's not so much the ski-terrain access as it is the ability to tour between ski towns, have lunch somewhere else and ski back.
There's been talk of connecting some of the Aspen mountains in the past, such as Snowmass to tiny Buttermilk (site of the globally renowned Winter X Games) through Burnt Mountain, but that plan drew opposition from no less a luminary than ski mountaineer Lou Dawson.
Part of the charm of skiing in Europe is touring between quaint ski villages, wining, dining and touring back. A Vail-to Minturn-to-Beaver Creek-to-Edwards connection could achieve something like that in Colorado, but there would be huge opposition from environmentalists, some Minturn residents and backcountry skiers seeking to protect their private stashes.
From Vail's Outer Mongolia Bowl you can see the slopes of Beaver Creek to the west and Copper Mountain to the east, but – unlike the Utah resorts – there are huge swaths of public land in between. Plus you now have the question of whether Vail Resorts and Powdr Corp. will ever be able to play nice again after months of bitter litigation at Park City.
Former Park City owner Powdr owns Copper, which sits between Vail and Vail Resorts' Breckenridge ski complex. But the distances are so much greater than the Wasatch ski areas, and there's the matter of all that public land in between in Colorado. It's mostly all private in Utah.
That includes arguably the best skiing in the state at Alta/Snowbird, where expert skiers who like to hike will continue to congregate rather than the intermediate pitches of Park City, which fit so nicely into Vail's quiver of big but relatively benign resorts like Vail, Breck, Keystone and Heavenly.
And Snowbird is now owned by the Cumming family, which also owns Powdr, so that's another complicating factor in the One Wasatch equation. Ironically, Dick Bass, brother of former Vail owner Harry Bass, recently sold Snowbird to Ian Cumming.
If you're a true expert skier, you don't really go to Colorado to ski Vail or Utah to ski Park City or Lake Tahoe to ski Heavenly. You're more likely to be drawn to Aspen, Crested Butte or Telluride in Colorado, Alta/Snowbird in Utah and Squaw Valley/Alpine Meadows in Tahoe.
Which brings me to another interconnect scenario involving another Colorado company, KSL Capital Partners. Lake Tahoe's many resorts are in some cases closely grouped and ideal for Euro-style interconnects, but that's especially true of KSL's Squaw/Alpine complex, which no less of an industry expert than Warren Miller would like to see connected all the way to Homewood.
Right now Squaw Valley (3,600 acres) and Alpine Meadows (2,400) are side by side and can be skied in one day on one ticket, but the interconnect is less than ideal. That could change in just a few years if a deal can be worked out with the private resort of White Wolf in between the two.
Locals there are pumped about what would then be the largest interconnected ski complex in the United States at more than 6,000 skiable acres, but with the Park City deal now in the books, they'll ultimately have to settle for second best in the U.S. and third in North America.
Regardless, it's clear that with no new ski areas being built in the last couple of decades and none on the horizon, we've boldly entered into the Era of the Interconnect.
Link: http://goo.gl/LzCyU0