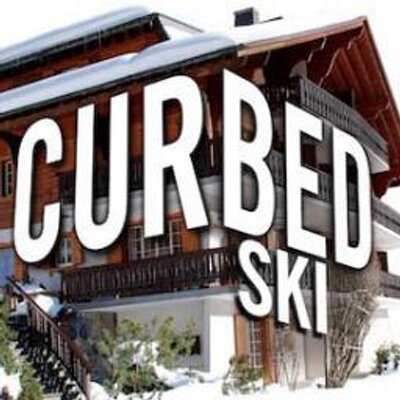 By Megan Barber
February 9, 2015
Last week, Curbed Ski analyzed the ambitious new blueprint released from Mountain Accord, a group of 20 public and private entitiesworking together to preserve the future of Utah's Wasatch mountains. For the first time ever, interest groups ranging from environmentalists to transportation officials have provided an outline of future options including a tunnel linking Alta and Brighton, a train running up Little Cottonwood Canyon, and an array of major land exchanges (read about the full plan over here). And while Mountain Accord is an ongoing process currently seeking public input on its plan, Curbed Ski wants to know what this all means for Utah's other major ski country proposal:One Wasatch. Similar to the uber-connected mega resorts in Europes, One Wasatch would use only 3 new chairlifts to connect the 7 Wasatch ski areas. And although 68% of Curbed Ski readers think One Wasatch is a good thing for Utah ski country, if Mountain Accord succeeds, it's unlikely that the current version of One Wasatch will happen.
There's no doubt that a long-term plan for the Wasatch Mountains is both necessary and a good thing, but what that vision should look like depends on who you ask. Mountain Accord wants to improve transit service to the ski areas in order to reduce traffic, parking congestion, and automobile dependence. It also wants to preserve the Wasatch's fragile watershed and maintain the current recreational opportunities. Here's how the Mountain Accord blueprint directly relates to One Wasatch.
Mountain Accord wants increased environmental protection of lands. 
In exchange for better transportation options (trains, buses, etc.) to, from, and between the Wasatch ski areas, Mountain Accord proposes that around 2,000 acres of ski area-owned land be moved into permanent protection. This includes areas like the Pink Pine ridge, Mt. Superior, Flagstaff, Days Fork, upper Silver Fork, Davenport Hill, Grizzly Gulch and Guardsman Pass area. So what does this mean for One Wasatch?
Specifically, Mountain Accord is asking to preserve Grizzly Gulch, the site of the proposed connection between Alta and Solitude, and Guardsman Pass, the site of the proposed connection between Brighton and Park City Mountain Resort. If these lands were protected, then ski lifts would never be built and One Wasatch would be dead.
Mountain Accord wants to connect the ski resorts with transit and trails, not ski lifts. 
The whole premise of One Wasatch is to boost the Utah ski industry by creating an unparalleled ski experience in the United States. Mountain Accord, however, wants to connect the ski resorts with innovations in transit (trains, buses, toll lanes), not with chairlifts. This also means that Mountain Accord's plan prioritizes the backcountry ski experience over expanded resort skiing. While under the Mountain Accord blueprint ski areas would gain about 100 acres of base development and some limited resort expansion (Snowbird into Mineral Basin and Mary Ellen Gulch, Solitude into Silver Fork, and Brighton into Hidden Canyon), the ski area boundaries would largely remain unchanged.
From this standpoint, the Mountain Accord blueprint and the goals of the One Wasatch proposal look impossible to reconcile. Of course, Mountain Accord is in its infancy and the blueprint will likely be modified considerably after the period of public comment. The One Wasatch plan could also be changed.
Nathan Rafferty, president of Ski Utah, told local Utah radio station KUER that he doesn't think Mountain Accord completely ruins the One Wasatch plan. "I think everything is still on the table," he said. "I'm excited that we're talking about some of these big issues. I think Mountain Accord is doing a super job of negotiating some pretty tricky waters."
At the moment however, it's hard to see how both Mountain Accord and One Wasatch can happen. Stay tuned for updates.
http://ski.curbed.com/archives/2015/02/new-utah-blueprint-threatens-the-future-of-one-wasatch.php